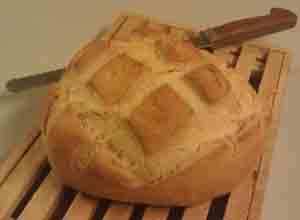 The link below is a PDF file that that I put together. It includes my notes, web pages from Joe Jaworski's website and Sourdoughs Internationals recipe pages. You can print or view this document on line.
Sandy's Sourdough PDF (click here)
Here are the links to the pages mentioned in my file.
All you ever need to know about sourdough. I love this site and he does update it from time to time, so check it out:

Joe Jaworski's Sourdough Pages (click here)
S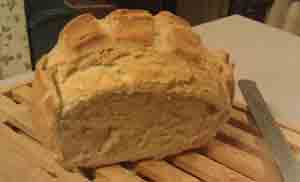 ourdoughs International – This is the company where I bought my starter. I included it for completeness but I like Joe's recipe and methods better. This site has recipes and more:

Sourdoughs International (click here)
Sourdoughs International sells other strains of sourdough so if you want to go crazy you can purchase more varieties there too. I hope you enjoy sourdough as much as I did.
-Sandy